What makes a Pestforce
franchisee?
It takes a special person to join our franchise of pest controllers. Here are our
top eight requirements…

Be customer focused
You'll love nothing more than providing a great level of service to customers who may be panicked.

Training
You'll need to be keen to be trained and willing to take on board and understand new ideas.

Able to drive
You'll have to have a driving licence so that you can visit customers in need of your help.

People skills
You'll have a great rapport with people and will need to be able to listen as well as talk.

Flexibility
You'll need to be able to work a variety of hours. After all, pests aren't a 9-5 problem!.

Strong stomach
You can't be squeamish about handling dead animals. It's a daily occurrence and isn't for the feint-hearted.

Hardworking
To make this pest control franchise a success, it's important that you enjoy hard work and you're dedicated.

Determination
There will be setbacks along the way but you'll need to be determined to succeed.
Join Pestforce as a franchisee and we'll provide you with:
Money

It's a very profitable business

Time

The flexibility is one of the most highly prized elements by many of our franchisees

Status

You'll become a part of a much respected pest control franchise
Fulfilment

Nothing beats the feeling of helping others and with Pestforce, that's what you'll be doing every single day

Wealth

Your sucessful franchise will become a valuable asset providing for you and your family

Control

The ability to take back control of your life and give your family the security they deserve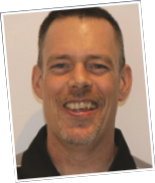 'Being able to plan my own week and being my own boss was at the top of my list.'
"I have always been interested in pest control and I saw an advert for Pestforce in the
BASC magazine and decided to have a look.
There was no hard sell and all of my questions were answered simply. From the enquiry to the training it was all so well planned and effortless. After 30 years in the motor trade, I had started to think about a change. My priorities have changed, my wife and I have a young family so planning my own week and being my own boss was at the top of my list. The training was intense but very enjoyable. The rest is history and I'm looking forward to seeing what the future holds for me and my family."
Matt Baldwin  Pestforce Brighton
Is your area available?
Let's find out if there's a Pestforce Franchise in your area…